What was your major in college?
I went to Bloomsburg University in Pennsylvania on a football scholarship. I majored in political science, with a minor in public administration. I thought about law school, but I decided I'd had enough school for a while.
What was your first job?
I've worked in construction since I was young. I had my first job when I was only 10 years old, working for my uncle at a plumbing outfit. He had me cutting and threading all the steel pipe for him. My Dad used to drop me off on his way to work, then pick me up on his way home. When I got out of college, I started my own construction company, mostly remodeling homes.
How did you enter the insurance industry?
While running my own business, a few of my clients had insurance losses. I got my feet wet handling those claims. A local mitigation company was in need of a project manager to run remodeling projects and approached me. It was a good fit, so I went to work for them handling insurance related building repairs for nearly 10 years. While there, I met members of the SMW staff at loss sites. Several years ago, SMW was looking to hire a building adjuster. I grew up with (SMW building adjuster) Tony Scarpellini, and already being familiar with several members of the SMW staff, I felt like it was the right move to make.
Who trained you?
Bryan (Holtzman) was very helpful when it came to learning how to handle claims. I relied on Tony a lot for information. As far as office work, Mindi (Labella) and Maureen (Spognardi) have helped me a tremendous amount – with letters, documents, and especially Excel.
What's your favorite part of the job?
It's satisfying to see the difference between distress and relief, based on what we do for a client. When I'm walking into a person's house for the first time, I often see a look of desperation. Lots of times, they're beside themselves with the amount of information facing them. Then, when I leave, they feel the comfort of having somebody on their side. That's very gratifying.
What's the most challenging part of what you do?
Dealing with insurance adjusters and trying to get them to understand how buildings are put together has to be the most challenging thing that I do. Although we use the same software programs to estimate the amount of the loss, it's not just cut and paste – you can't just take a line from a formula and make it work. Having adjusters understand why I'm writing up a claim the way I am, and why a line item just doesn't work in real life – that's a challenge.
What's the most memorable or most rewarding loss you've handled?
We had a Connecticut towing company client that had a severe fire. At first glance, it didn't look to the insurance company adjuster like there was too much damage. But there was. The extreme heat had melted part of the building's steel structure, which tied into footings in the ground. The adjuster thought the concrete wouldn't be part of the claim because it didn't seem to be directly damaged. I explained that the concrete had to be cut and the footings changed, because the damaged steel ran into the floor. A big part of concrete had to be removed. If you didn't know about construction you wouldn't realize that had to be done. The adjuster was initially inclined to punch a line item into the estimating program, which would only cover a small portion of what needed to be done. We were able to get the adjuster to understand that only 75 percent was due to damages, but that an additional 25 percent was due to having to cut the concrete and make it bigger for code requirements. It was an issue of incremental cost of construction vs the whole item.
What are your hobbies?
I'm always coaching my two daughters. They both play field hockey. My sister was a Division 1 field hockey player, so I grew up watching the sport and still really enjoy it. My eldest just made varsity as a high school freshman. I also love riding my motorcycle. I'm tight with a motorcycle group – we're all big Harley enthusiasts.
What's your favorite sports team?
The Patriots. I'm excited for the Cam Newton era. But I still hate seeing Tom Brady in another team's jersey.  And I'm a lifelong Bruins fan.
What was the last concert you went to?
Kid Rock at Fenway Park. He puts on a great show. He opened for Jason Aldean but he stole the show.
What's your favorite restaurant?
I love barbeque – especially real slow-smoked BBQ. There's a place out in Sturbridge – BT's Smokehouse – that has the best BBQ around.
What's the worst trend you participated in?
I used to rock the Timberland work boots – opened up and untied. And, I'm embarrassed to say, I used to have a fanny pack.
How do you motivate others?
Encouragement. I explain to them what they're doing right. I learned that through coaching sports. When I'm coaching my girls, I'm tough on them. I explain that I coach them like they were real athletes. With that, there are expectations for them to improve. I think it boosts their spirit, so they take constructive criticism. On job sites with insurance adjusters – I first explain that I like what they do. I think it puts them in a better spirit. Sometimes adjusters have preconceived notions of who and what we are. I like to break that ice. Then we work better together.
How do others motivate you?
The same way – with encouragement that is tied to expectations. I'm motivated by someone who sets a high expectation of me, who feels I can accomplish something and wants to see me succeed. I've had some tough coaches in sports. I never really responded to yelling and screaming just for the sake of it. The ones who had a purpose and direction and explained it – I liked a hard coach who pushed me vs. sitting back and not having expectations.
What would your best friends say is your best quality?
Loyalty, for sure. If you're a friend of mine, I'll do anything for you. I got that from my mother. She will drop whatever she's doing for a friend – even for one of my friends. When I was in college, friends would call and let me know my mother helped them out.
What would colleagues say is your best quality?
I hope the same — loyalty. I would support them through anything. I would be there to help out in any way I can. On the building side of it, I think they would point to my construction knowledge. I try to help as much as I can, especially by alleviating their difficulties.
Name a time when you did the right thing and no one saw.
One day I was hanging out with some people who found a wallet, and it was full of cash. It had the owner's information in it and everything. They took the money and were going to toss the wallet. I took it from them, and replaced the cash the guys took out. Then I mailed the wallet back to the guy.
What's your favorite vacation spot?
Disney, or Daytona Beach. I love the palm trees in Florida, and relaxing by the sand. When we go as a family, we usually do a few days at Disney, and a few days at Daytona. We have a timeshare that we can use anywhere. We choose Florida and we love it.
What is your daily attire?
I'm big into my Harley, so I have hundreds of Harley T-shirts from rallies and motorcycle events. So, you'll often see me in jeans, work boots, and a Harley T-shirt or sweatshirt.
What's your favorite TV show?
Right now, my wife and I are into Yellowstone starring Kevin Costner. I also liked Sons of Anarchy when it was on. Yellowstone has replaced that – horses and ranchers instead of motorcycles. Same attitude, same tough guys.
Do you like Audio books or reading books?
I prefer to read.
Favorite Book?
Black Mass
What's your favorite picture you've taken?
I have a picture of my two girls on a swing at my parents' cabin up in NH – just a candid shot from when they were little. My youngest had a pacifier in her hand. That was back when my wife would dress them in similar clothes.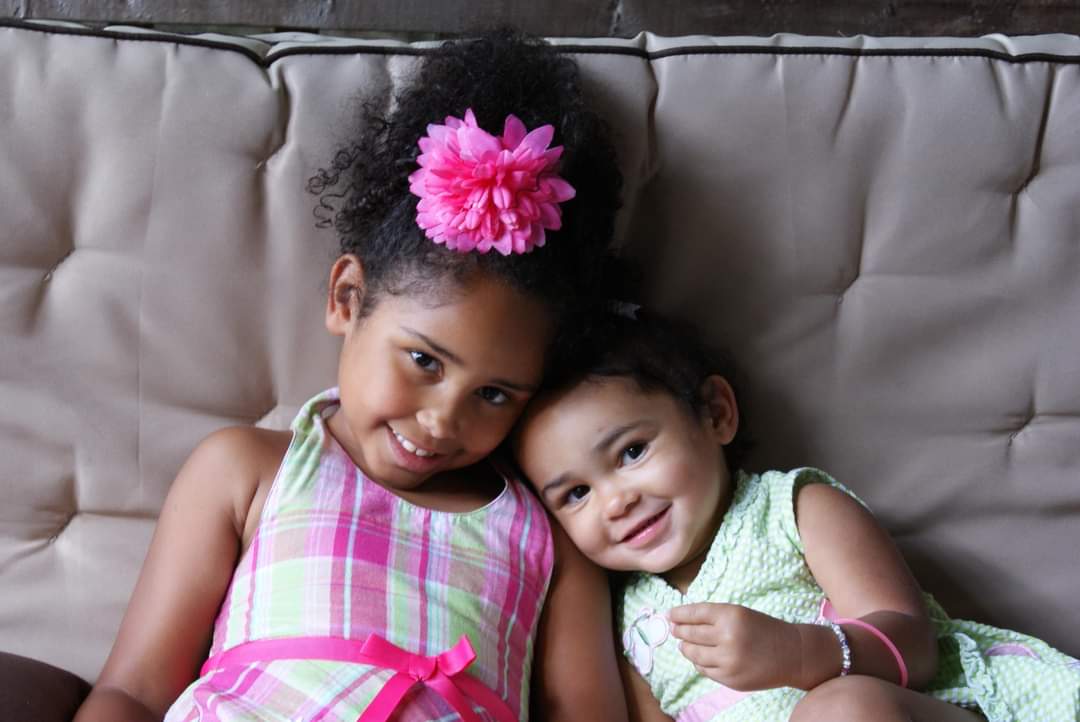 If you had a superpower what would it be?
To fly. I watch birds and think how cool that would be. We went to the Badlands in August. I saw an eagle soaring through the canyon. It was just incredible, to see how far and fast he could fly.
If you could pick a new first name what would it be?
John. That is my dad's name and was my older son's name.
Who is your celebrity crush?
The original Wonder Woman – Linda Carter.
How do you maintain a work life balance?
Like work, my home life is so busy. I try not to bring the stresses of work to my home, and vice versa. I try to be happy all the time. Too many things can depress you and bring you down. I try not to bring those home.
What trait are you most proud of in your children?
I'm proud of the love they have for our family. For my older daughter, it's when she includes her younger sister with her own friends. Sometimes it's tough for the 14-year-old to have the 10-year-old with her. When she includes the younger, it makes me so proud as a dad to see that she knows family is the most important thing.
You're usually one of the last people in the office. What goes on when nobody knows you're still there?
Dayle (Swerling Burke) auditions for TV karaoke. She danced down by my office one time – she was moonwalking. Then she realized: "Oh, Ross is still here!" Although she would probably do that whether she knew I was there or not. She got me to do a few Tik Toks with her, and I was always the best.
What's your favorite Siobhan Sheils moment?
Actually, it doesn't even involve Siobhan directly – it involves Mindi Labella. You see, my oldest daughter is also named Siobhan. One time, Mindi had to download something on my phone. Then my phone rang, and it appeared as "Siobhan Lovebug" – my pet name for my daughter. Mindi looked at me, and said, "Siobhan is on the phone for you…." I didn't realize Mindi's misunderstanding until I hung up. Here's the best part – when I told my co-worker Siobhan, she thought I had put her name in as "Siobhan Lovebug."