What was your major in college?
Accounting.
What was your first job?
I worked in a bakery when I was 14. Since college I've been a forensic accountant. I worked at my last job for two decades and loved it.
Who trained you?
The experienced staff at Magnan Graizzaro & Associates.
What's your favorite part of the job?
I like doing something different every day, and I enjoy interacting with all the people involved in the claims process.
What's the most challenging part?
Witnessing small business owners experiencing losses that significantly impact their livelihood.
What's the most memorable thing you've worked on?
Following the 9/11 attacks, I spent a significant amount of time working in NY on various commercial claims.  My colleagues and I would drive or take the train every Sunday and return to the Boston area on Friday.  We really came together during a very difficult time.
What are your hobbies?
Running, working out, and spending time with my dogs – a Bernadoodle and Goldendoodle named Frank and Finley.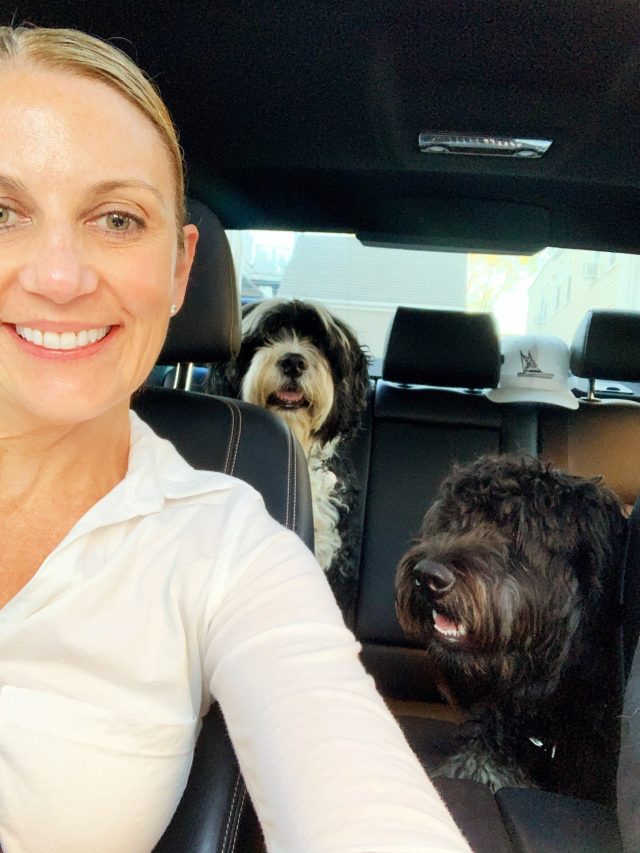 What's your favorite sports team?
The New England Patriots.
What was the last show you went to?
Bruce Springsteen on Broadway – we sat 6 rows back and also ran into him outside of the venue. It was a great experience.
 Favorite Food / Restaurant?
Vera in Newburyport.  The owner used to own a restaurant in NYC which was frequently visited by Madonna and other celebrities. Then he opened up this great little place in Newburyport.  As for specific food, Italian and sushi are my favorites.
What's the worst trend you participated in?
Big hair and definitely the baby oil "tan".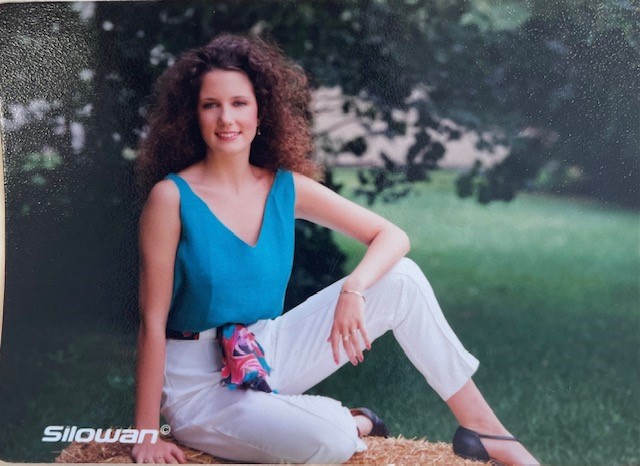 How do you motivate others?  How do others motivate you?
I always send a note or make a telephone call to friends and colleagues when I know they are going through something significant.  I think it's important to support people as we never know what people are going through.  As for people who motivate me, I love getting advice.  I like to learn from other people's experiences.
What would your best friends say is your best quality?  What would colleagues say is your best quality?
My best friend would say that nothing has changed since we were 4 – we're still constantly dying laughing when we're together. And the colleagues I just left would say I'm helpful – I want them to succeed and will always be there for them.
Name a time when you did the right thing and no one saw.
There's an older veteran I often see at the dog park. He was recently talking about how he had a veterinarian bill that he was going to have a hard time paying.  So, I called and paid the bill without him knowing it.
Favorite vacation spot.
Jost Van Dyke, which is a part of the British Virgin Islands. There are only 200 people on the island and no resorts, so it's a very close-knit community.  After Hurricane Irma, my husband and I actually took in some friends we met there – their son was pretty excited to be living in a bigger city for a while.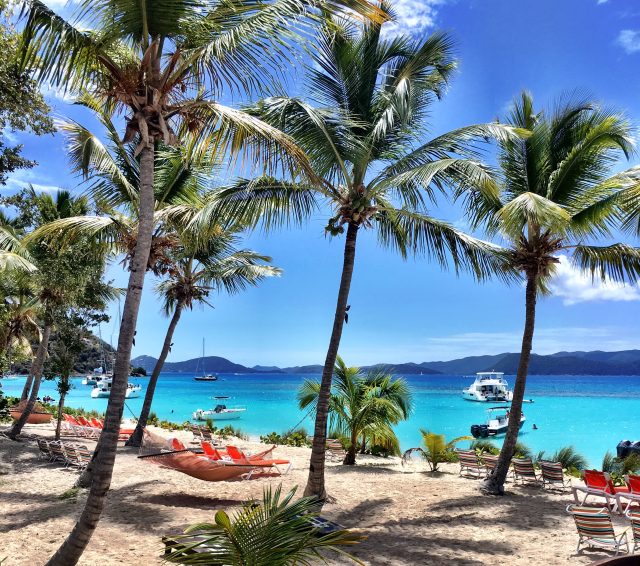 What is your daily attire?
When I'm not at work, it's usually Lululemon pants and a sweatshirt.
Favorite TV show?
I have so many favorite shows.  I would say one of my recent favorites was Schitt's Creek which had me laughing out loud.  I'm currently re-watching an old favorite, The Sopranos.
Do you like Audiobooks or reading books?
I prefer reading real books.
Favorite book?
The Nightingale by Kristin Hannah is a favorite.
What's your favorite picture you've taken?
One of my favorite pictures has always been of my stepson Colin and our dog Buddy.  The picture was taken in 2003.  Colin is now 21 and is 6'5".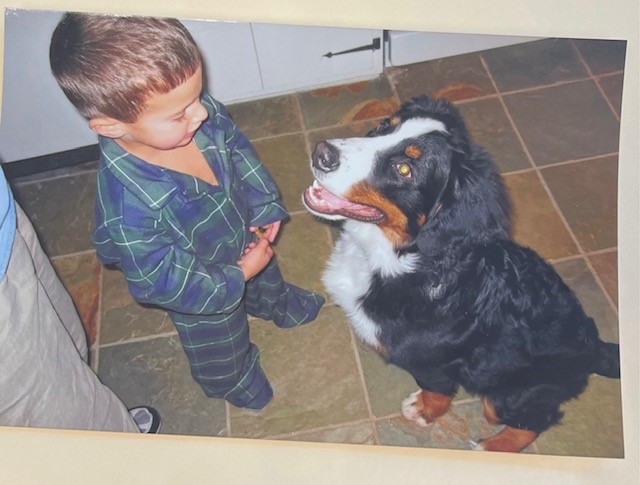 If you had a superpower, what would it be?
I'd like to be able to fly so I could avoid driving.  Or if I could blink and transport myself to another place, that would work, too.
Who is your celebrity crush?
Mark Wahlberg (you can take the girl out of the South Shore but you can't take the South Shore out of the girl!)
How do you maintain a work life balance?
I try to stay organized and get a good night's sleep during the week.  Exercise also helps.
What trait are you most proud of in your children?
They're just really, really good kids.