What was your major in college?
I majored in Film and Video production at The New England Art Institute, which was in Brookline (but no longer exists).
What was your first job?
When I first got out of college, I worked as a Field Coordinator and Personal Assistant to the director on a major movie – "Where to Invade Next?" by Michael Moore. We went to 12 countries in 35 days. I helped to coordinate the production crew travel and many other tasks for that film. Logistics is something I'm good at.
How did you come to SMW?
I was looking for a career change and I happened to find an ad on a job site that piqued my interest. I felt I had the required skill set, so I submitted my resume and cover letter, and over Christmas weekend I heard from Diane Swerling. Three days later, I was out on my first fire loss site, freezing with Dayle (Swerling Burke).
Who trained you?
Dayle trained me. Part of the appeal of the job was working alongside her. I felt an instant connection to her and to the entire organization and have been happy here ever since.
What's your favorite part of the job?
In navigating the claims process, I find it really rewarding when I see that what I am doing is really helping people and they share the gratitude for what we do.  I take care to handle each case as if it were my own loss. It's really gratifying when you can see the client smile with relief because of what we do.
What's the most challenging part?
Dealing with the different emotions that people express when going through a loss. Some folks go with the flow; others scrutinize every single step. It can be challenging to navigate that emotional ride.
What's the most memorable or most rewarding loss?
Definitely the Habermanns – when we had to dumpster dive. That is a good example of how far above and beyond SMW will go. That family would have lost thousands more from their loss if we hadn't stepped in when we did. Dayle and I went in and literally dumpster dove to inventory what turned out to be a lot of items and, in turn, a lot of money. It's not every day you get to experience something like that.
What are your hobbies?
I love gardening. We moved into our house three years ago, and it has a big garden.  Last year my husband and I installed a koi pond. It's my happy space – especially since the COVID-19 lockdown. I also love hiking and taking my dog for walks. Most recently, I'm trying to get into painting.
What's your favorite sports team or athlete?
Laird Hamilton. I love watching surfers do their thing.
What was the last concert you went to?
FKA Twigs in Boston. She's an amazing artist. It was unbelievable. Before that was Deadmau5 ("dead mouse"). I took my daughter to that one.
What's your favorite restaurant?
The restaurant Amical in my hometown back in Michigan – it's French fusion. The food is all homemade and it has been there forever. I go back to visit and they treat me like family.
What's the worst trend you participated in?
Parachute pants. I was also into the fluorescent color trend.
How do you motivate others?
I try to have a positive attitude and give the person a sense of ownership. I believe people need to care about what they're doing in order to do it well.
How do others motivate you?
For me, it's all about energy. If someone comes at me with a negative attitude, I'll tune them out. If they come with enthusiasm, I'll pick up on that energy. I'm reflective of attitude.
What would your best friends say is your best quality?
I have a very dark sense of humor. And I'm very loyal to those close to me.
What would your coworkers say is your best quality?
Colleagues will hopefully say I'm a hard worker and get my stuff done on time.
Name a time when you did the right thing and no one saw.
Just yesterday, I was at the site of one of our claims. We were having the house packed out. The client had antique dishes and was worried about them being damaged. So, I moved them for her myself. I like to go above and beyond for people.
What's your favorite vacation spot?
Hapuna Beach in Hawaii. It has white sand as far as you can see.
What is your daily attire?
These days, athletic leisure wear – casual pants and t-shirts. At work, I usually wear black.
Favorite TV show?
It's always evolving. Currently it's 'Alone' on the History channel. They drop 10 people on an island near Vancouver, and they have to outlast each other. They have no water, food or shelter. I really enjoy learning survivalist skills.
Do you like Audio books or reading books?
I do a mix of audio and paper. I often get the book and download it. That way, between driving and reading, I get through it quickly.
Favorite Book?
Go Ask Alice. Her urge to want to experience the world was something I identified with when I was a teenager.
What's your favorite picture you've taken?
I love one I took of my daughter and my dog. It's a black and white photo. The look on her face – I snapped it when she didn't want me to take it.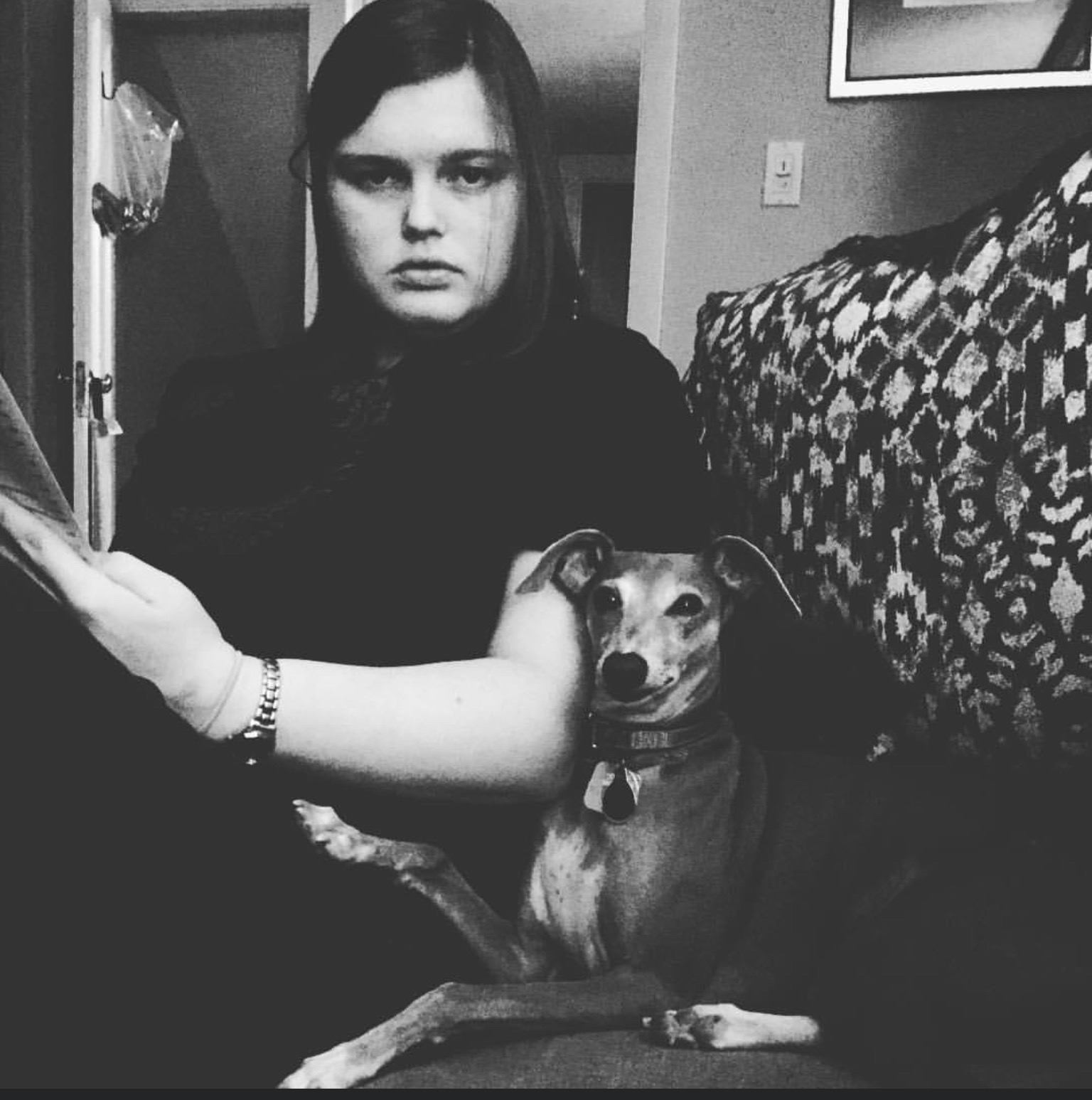 If you had a superpower what would it be?
I would have the power to instill empathy in others.
If you could pick a new first name what would it be?
Veronica. I've always loved that name.
Who is your celebrity crush?
Mads Mikkelsen. He's a Danish actor.
How do you maintain a work life balance?
I try to be disciplined. I find my attention span gets me up from the chair. So, I'm not glued to the screen. And I don't have little kids. My dog is the biggest distraction, which gets me up and about. I'm pretty good at making time for myself.
 What trait are you most proud of in your child?
She cares a lot about the feelings of others. She listens to every person she comes across and is deeply empathetic.