For any homeowner, a major house fire is a true nightmare. And for the Habermann family, this nightmare became a reality. Luckily for them they had the support of a loving community and the guidance of expert professionals to help them get back on their feet.
Lightning strikes
On July 6, 2018, Kristen and Sandy Habermann were on vacation in Maine, enjoying the long Independence Day weekend. Kristen was building a puzzle with their then 14-year-old son, enjoying the cozy confines amidst a thunderstorm. Then she received a text from a neighbor: "Your house might be on fire…" – accompanied by a photo of smoke billowing out of the windows of their home. The next 30 minutes was a blur of activity. They quickly packed everything up and started the 6-hour drive back to MetroWest Boston.
Sandy was the first to think about insurance. At that point, the Habermanns had used the same insurance company – a large national carrier – for 22 years, and the only claim they had submitted was for a small ice dam leak. They placed their full faith in their carrier, which connected them to the adjusters who would handle their claim.
The insurance company sent two adjusters – one to assess the structure, and one to inventory personal property. Sandy followed behind the personal property adjuster, noting with some concern that she took "very loose inventory" of their possessions – "all very quick, not very thorough, and without taking note of any brand names or specific details." Once she finished this cursory inventory, she arranged to move all destroyed personal property items to a huge dumpster that had been placed in the Habermanns' driveway.
"Together with the adjuster, we were completely cleaning out the house to remove all the fire and water damaged items", Sandy says. "Framed pictures, charred clothes – all belongings deemed trash were thrown in the dumpster."
Learning about PAs
At that point, neither Kristen nor Sandy had ever heard the term "public adjuster". All they knew was to put their trust in the insurance company's adjusters and rely on them to handle everything. What's more, upon arriving home, they were introduced to some of the more direct solicitation tactics employed by some PAs – including a startling amount of personal information about the Habermanns that they found unsettling.
Facing the stream of PA solicitors, Kristen was put off. "Who are these strangers?" she remembers wondering. "I just wanted to get in the house and process what just happened – not talk to someone who somehow knew my children's names and where we were just vacationing."
But one of Sandy's friends, a senior officer at an independent insurance company, had experience with the insurance industry, and strongly advised that the Habermanns use a PA. Sandy checked around, and his most reliable sources recommended Paul Winnick.
A dumpster tale
After meeting with Paul, Sandy and Kristen hired SMW as the family's public adjusters. At the exact same time that they were finalizing this relationship, the restoration company was removing the dumpster from the Habermanns' driveway. Keep in mind, this dumpster contained all of the damaged contents of the home. Just by chance, Jeff Winnick called Sandy to check in, and Sandy mentioned the dumpster was in the process of being removed.
Jeff led the SMW team in a group command: "Don't let the dumpster go!!'
"It's already halfway down the street," Sandy replied.
"GO GET IT!!!"
Kristen was off like a shot, literally chasing the truck down the street as it hauled the dumpster out of her driveway. She flagged him down and told him the dumpster had to stay. After an impasse – the driver didn't want to take it back and had to be exhorted for some time – the dumpster was returned.
Why was this so crucial? Because hundreds of thousands of dollars' worth of personal property – which had not been adequately inventoried – was about to be destroyed.
The very next day, Dayle Swerling Burke, Jenn Jennings and Jeff showed up with their muck boots on and literally went through that dumpster, taking photos and making detailed lists – including brand names, model numbers and ages. This proved substantially more favorable to the Habermanns than the bare bones list thrown together by the insurance company's adjuster.
"It's mind boggling how much more detailed and complete the SMW inventory was versus what the insurance company adjuster tried to pass off," Sandy says. "There's just no comparison – it's literally a difference of two hundred thousand dollars."
Kristen puts it more succinctly: "SMW saved the day!"
Should you hire a PA?
Prior to their property loss, the Habermanns didn't know anything about PAs. Making the leap wasn't easy for them.
"Relinquishing control of the claims process was a truly scary moment for me – I'm a control freak," Sandy says. "Now I look back and wish I had done it on day one. This is how the system is – you need a pro who does this day to day. You're dealing with real money. We're incredibly fortunate that we have friends who know the industry and know SMW."
In addition to the inventory and dumpster example, Sandy points to SMW's management of the building portion as an invaluable element.
"Bryan Holtzman (the building adjuster for SMW) knew every contractor and vendor who came on the property. This is when I realized I didn't know what I was doing, and that SMW did," Sandy explains. "SMW's ability to position the big picture perspective is what you want for negotiations. They did all the right things, took their time, and handled the insurance company adjuster in just the right way. And afterwards, on the code claim, SMW was outstanding. We ended up doing substantially better than I thought we would. SMW's team approach to the process (building and personal property adjusters) was incredibly helpful."
Kristen cites another example where SMW made a huge difference. The insurance company adjuster wanted to replace all the upstairs windows. SMW made sure the carrier knew that replacing those windows would require a matching replacement for all the downstairs windows. SMW also insisted that the windows be custom, because the original windows in the Habermanns' house were no longer being manufactured.
"SMW was able to get everything priced correctly for us," she says. "And they asked the right questions in terms of when floors were refinished, and what receipts were accessible. It all helped a great deal."
Lessons learned
The Habermanns' advice to others: you should hire a PA to handle your property loss claim.
Both Habermanns agree that the flow of information from their insurance company was inadequate and inaccurate prior to SMW's involvement. They believe their carrier didn't provide the service they were paying for, and that they let them down when they needed them. The insurance company adjuster showed up early, but then completely disappeared. The personal property adjuster showed up late, and produced an inventory of their valuable possessions that lacked any and all detail.
Sandy says, "I now tell people that PAs are worth it for numerous reasons, and it's not just the money – there are a lot of other things that go into this that really matter. Coordinating vendors and the communication and selection required – those things really matter. How good is the dry cleaner, or other services and vendors recommended by the insurance carrier? Your PA will know the quality you deserve – and make sure you get it. Those things add up."
Kristen agrees.
"Before SMW's involvement, the insurance company was handling vendors who I felt were taking advantage of the situation. The vendors see a large claim in a popular suburb, and it's like a Gold Rush for them. But they don't care about you individually. It's a stressful and often emotional time, and having someone in your court who will go to bat for you to ensure you have the best outcome possible is invaluable. SMW knew how to help us and were by our side every step of the way"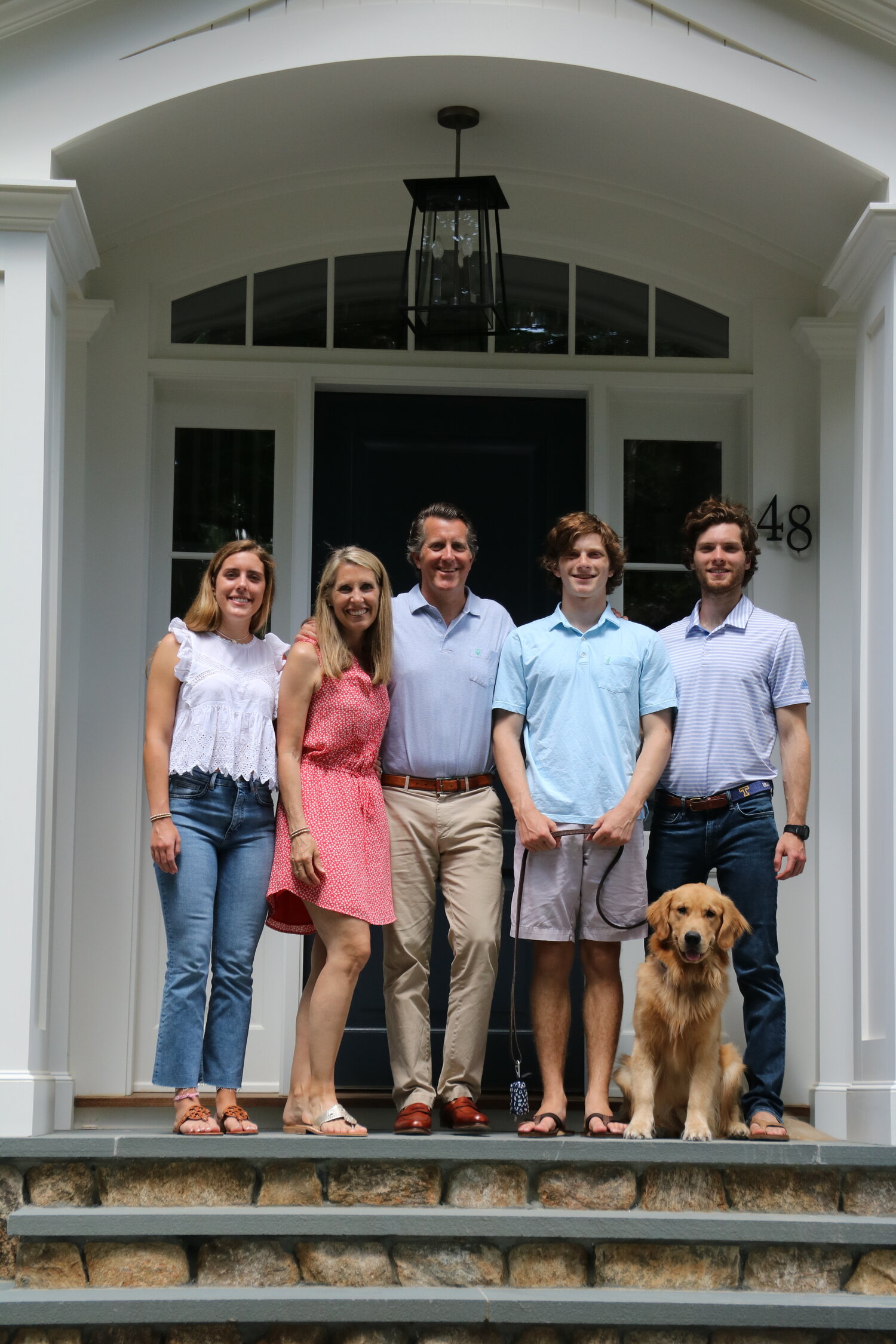 A PA can save the day.