1.     What was the last concert you went to?
Maroon 5 with my sister, Diane.  Adam Levine was amazing.  That's also the next concert I'm attending – it will be a great way to spend my birthday.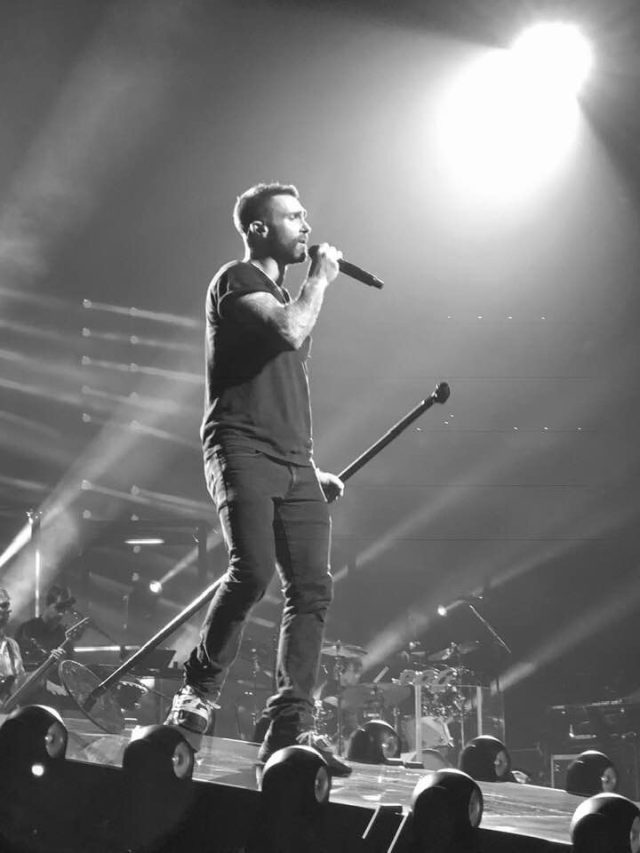 2.     Did you know what your dad did growing up?
I just knew that he was always working.  And, more importantly, he was always learning.  I saw that he was a hard worker.  We heard the same names all the time from him.  My sister and I didn't go to fires with him, but he would point out where they took place.  We would work when the office needed help – in the summer, doing clerical work.  So, I was a little familiar.
3.     What did you major in in college?
Hotel Restaurant and Institutional Management.
4.     What was your first job after you graduated college?
My first job out of college was at the Sheraton University City in Philadelphia.  I worked at the front desk and was promoted to assistant front office manager.  Then I quickly burned out on the hospitality industry. It's non-stop!
5.     Why did you leave the hotel?
I loved it and I hated it.  I loved being out in front of people, helping them, solving problems and providing service.  But the 20-hour workdays and the 2-week work schedule – before taking a single day off – really took a toll on me.  Then Hurricane Andrew hit in 1992.  At that time, I had reached a breaking point and had a conversation with my parents.  My father was in FL handling client losses after the hurricane.  He said, "Come on down for a few weeks and help out."  So, I dug right in.  And I've been doing it ever since.
6.     What's it like working with family?
It has its challenges, but I think it's great because my sister and I have each found our respective spots in the organization.  We know our strengths and weaknesses, and we complement each other.  I love that I get to see her every day.  We always joke with our family that we don't get to spend enough time together and we need to bond more.  It's good.  I'm also working with my cousins, Bryan and Adam.  Family has always been important.
7.     What's your favorite part of the job?
Meeting new people and helping them out.  I like connecting with both clients and adjusters.  I think that establishing a good rapport can go a long way.
8.     What's the most challenging part?
My work is very detailed.  Sometimes it's hard to get the insurance company to see the work that has gone into assembling a carefully documented claim.  It's frustrating to have them come back with an offer that has been arbitrarily reduced.
9.     What's the most memorable or most rewarding loss?
I handled a claim for someone whose family member died in the fire.  In addition, the fire was pretty bad – there wasn't enough left to conduct a physical inventory.  So, I had to balance the obvious devastation that this family member experienced with trying to extract information so I could put a comprehensive claim together for the destroyed items.  This family member also lived out of state, so our communications were via emails and phone calls.  In the end, based on the information and original photos he provided, we were able to get the claim resolved and the family member was very thankful.
10.  What are your hobbies?
I love attending my kids' theater performances and their soccer, field hockey and basketball games.  I also love photography and usually have my camera with me – photographing the kids at their events, sunrises and just about anything.
11.  What's your favorite sports team?
Watching the Patriots has always been the one thing my entire family will agree to watch together, and it was a favorite pastime of my dad's.
12.  Favorite Food / Restaurant?
Baked stuffed lobster is my favorite food.  For restaurants, I love Mistral and Davio's – the best restaurants in Boston.
13.  What's the worst trend you participated in?
Big hair, boxer shorts, Sun-In and shoulder pads.
14.  How do you motivate others?  How do others motivate you?
I connect with people. And then, sometimes, I introduce the "starfish pose," which is basically standing up, putting your arms above your head, out to the side, sometimes forward and down.  We repeat this exercise until the person standing across from me is starting to laugh.  I love to dance and sing.  As far as what motivates me – I'm happy when other people are happy.  I don't look to get noticed for things, but when people appreciate something I did, that's very motivating.
15.  What would your best friends say is your best quality?  What would colleagues say is your best quality?
I'm friendly, and I have the gift of gab.
16.  Name a time when you did the right thing and no one saw.
I try to guide myself by my best intentions, which I hope are always honest and fair – whether someone is looking or not.  I will always fess up if there is an oversight or mistake on one of my claims.
17.  Favorite vacation spot.
Ogunquit, Maine.  We rent rooms at the same hotel every year.  It's a place where I can truly relax.  It's multi-generational.  We have been going for more than 25 years.
18.  If you could be a member of the Big Brother House, how do you think you'd do?
It could go either way.  I could be that annoying person who is chatty with everyone, trusting everyone and getting voted out early.  Or I could be that person who you take to the end.
19.  What is your daily attire?
Jeans, yoga pants, hoodies and sneakers.  It's all about comfort.
20.  Favorite TV show?
I'm psyched for the current season of Survivor: Champions.  I've been watching since the first season.
21.  Do you like Audio books or reading books?
I like a combination of Kindle and Audible.  Audible is great when I'm busy.  But when I have time to read, I prefer the Kindle.
22.  Favorite Book?
The Last of the Really Great Whangdoodles, by Julie Andrews.  I loved it so much I saved my copy from 4th grade.  I love Vince Flynn and Brad Thor books, and quick summer/beach books.
23.  What's your favorite picture you've taken?
Sunrise in Ogunquit, or my famous lightning picture.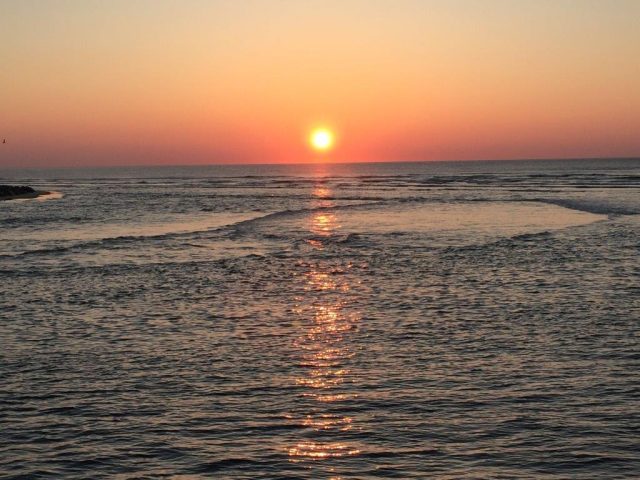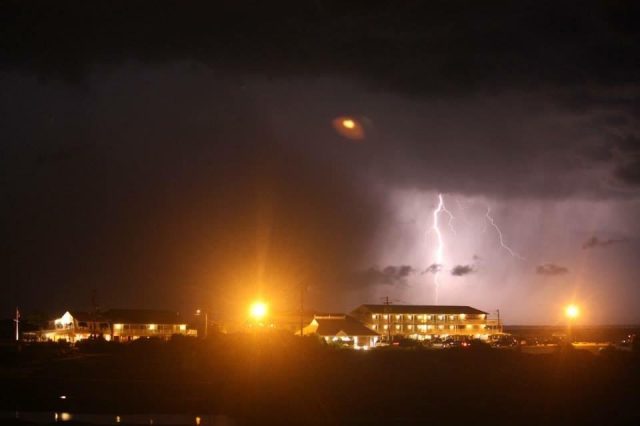 24.  If you had a superpower what would it be?
I'd like to fly.
25.  Who is your celebrity crush?
How can I not like Tom Brady and Julian Edelman?
26.  How do you maintain a work life balance?
I don't always succeed.  When I'm at work, I try to focus on work; when I'm home, I'm thinking about work.  This job isn't a job, it's a lifestyle.  So, when my client calls or texts me at 9 pm, or while I'm at a kid's soccer game, I'm picking up and answering the phone.  And of course, I get calls and texts from the kids when I'm on the job…
27.  What's your favorite memory of your dad?
His expression when he first saw me in my dress on my wedding day.  He was such a strong and tough character, and it was a look I had never seen before.  And also, the way he adored my kids.  He'd be in the conference room in the middle of a tense meeting and see the kids come in.  He would stop, pick one of them up and bring them into the meeting.  It definitely lightened the mood.