What was your favorite subject as a student?
English. My parents were always encouraging me to read. I always loved words and reading books.
What was your favorite book growing up?
Alice in Wonderland.
What was your first real job?
Babysitting. I parlayed that into a position in the babysitting room at the YMCA in West Newton. When I got tired of being vomited on, I took an office job at an employment law firm in Needham. I was the receptionist and office manager there for four years.
How did you find SMW?
A recruiter connected me to SMW, and as soon as I walked in here, I said, 'This is the one.' It was just a gut feeling. I was immediately comfortable with Diane. I thought I could learn a lot here and develop new skills, while also contributing with my existing experience.
What's your favorite part of the job?
Editing everything.
What's the most challenging part of the job?
Patiently waiting for vendors to get back to me about things.
What's a memorable office experience?
The funniest time in the office was / is any time Diane and Dayle go into their Southern accents. That kills me every time.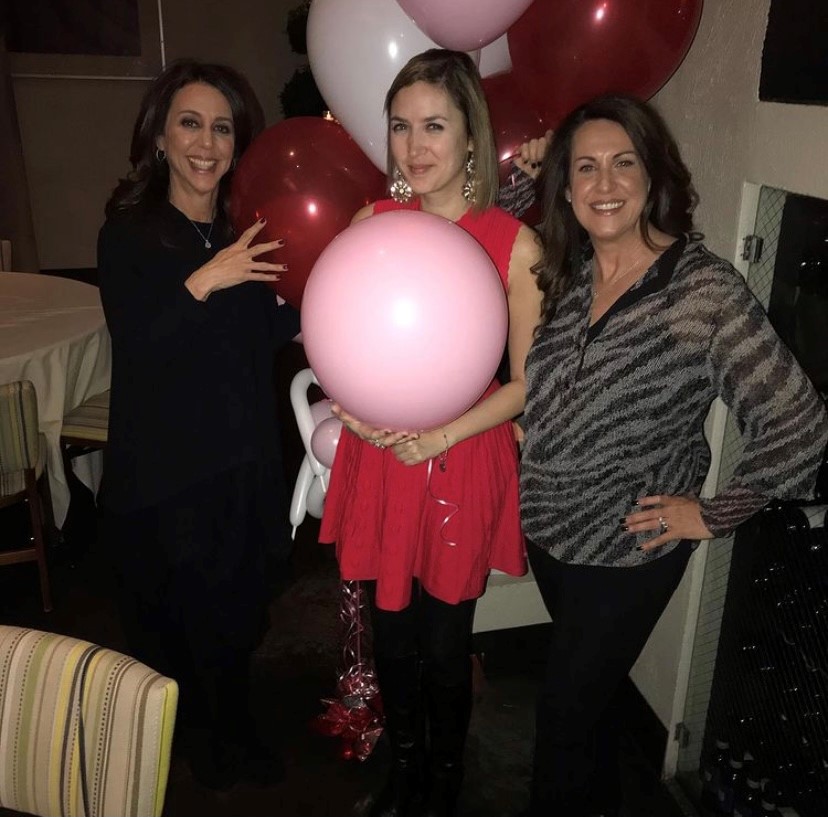 What are your hobbies?
Before COVID, I always enjoyed going out for trivia nights at my local pub. I mostly helped in the music and pop culture categories. And I loved seeing live music whenever I could.
What's your favorite sports team?
I'm generally allergic to sports. But if I had to choose, I would definitely pick the Bruins. I respect hockey – men playing fast on ice; I get it.
What was the last concert you attended?
I saw Steely Dan at the Orpheum. They performed their album Aja from start to finish. It was great.
What's your favorite restaurant?
Solea – it's a tapas place in Waltham. They have awesome food and gorgeous décor.
What's your favorite food?
Pasta pasta pasta. Pasta with pesto, or just mac n cheese.
What's your favorite place for lunch?
Everybody at SMW knows I love going to the Linden Store for lunch. I never get the same thing twice in the same week, but I get the Italian sub most often.
What was the worst fashion trend you participated in?
In the late 90s, there was this moment where the 70s made a revival. It was a lot of shiny shirts, corduroy pants and platform shoes.
How do you motivate others?
With a positive attitude.
How do others motivate you?
I like when people are very direct and clear. I appreciate clear communication.
What do your friends & colleagues say is your best quality?
Hopefully, my friends would say I'm always there for them. My colleagues might say that I'm always willing to help, and I'm reliable.
Do you have any nicknames?
Diane calls me ChloMoney. And most call me Chole, since my name is constantly being misspelled that way. The biggest irony is that I was born with a complicated Hebrew name and legally changed it to Chloe to make it easier – but nobody can spell it correctly.
Can you name a time when you did the right thing, and nobody saw?
During the last snowstorm, all of the residents in my apartment building had to move our cars out of the lot. My neighbor is a disabled lady and I helped her get back into the building.
What's your favorite vacation spot?
L.A. I love it all – the palm trees, the climate, the friends and family I have there. I just feel really at home there – especially Venice Beach and Santa Monica.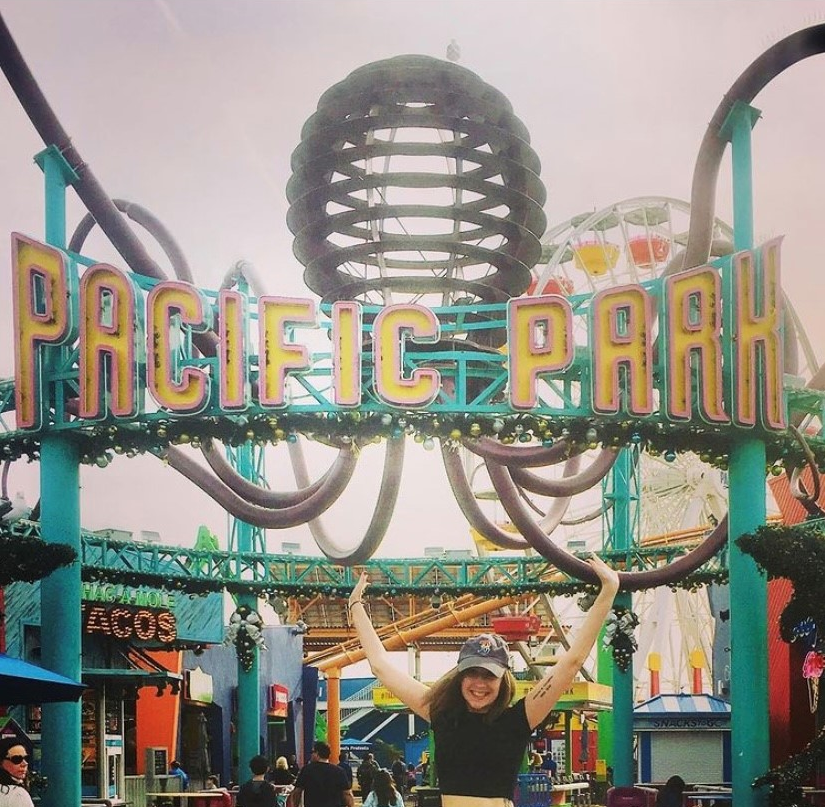 What's your daily attire?
I love dresses. Usually something that's colorful and floral.
What's your favorite tv show?
Friends is my favorite of all time. 90-Day Fiancé is my current obsession, and that's completely Maureen's fault.
Do you prefer to read books, or listen on audio?
Read. Most recently, I loved Little Fires Everywhere by Celeste Ng.
What's your favorite picture you're ever taken?
The picture I took a few years ago with Joshua Jackson when he was in a play in New York.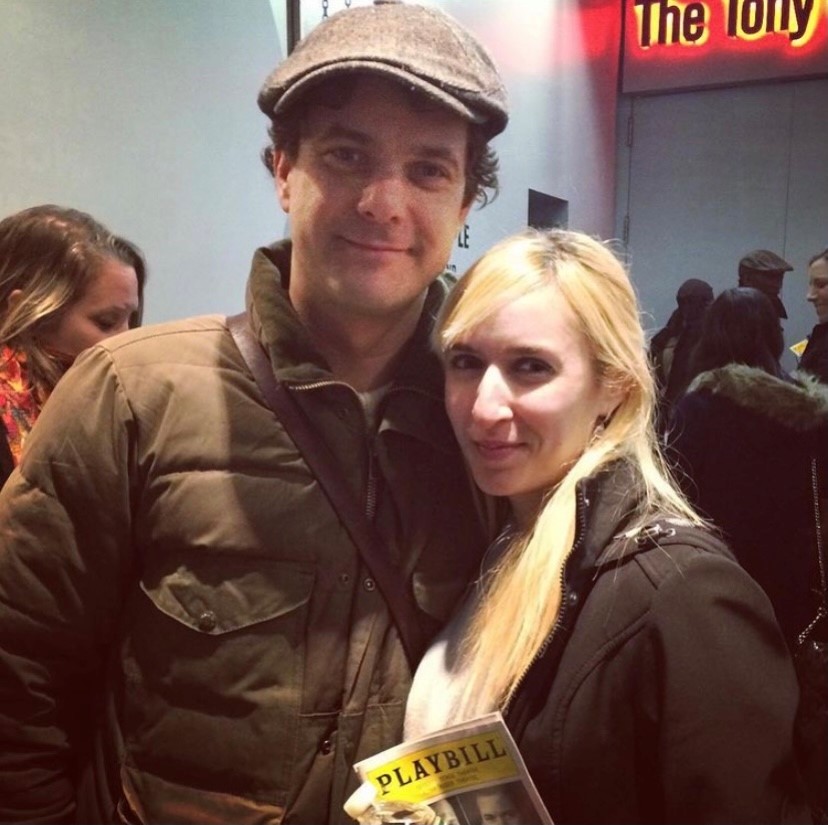 If you could have any superpower, what would it be?
Time travel.
If you could pick a new first name, what would it be?
I'm sticking with Chloe, because I paid for it!
Who is your celebrity crush?
Joshua Jackson. I'll never get over Pacey Witter.
What is your biggest pet peeve?
People who can't spell. They're/their/there – know the difference!
Is there anything about the COVID quarantine that you've enjoyed?
I'm one of the weirdos who loves being at home. I love not having to do things with people – it relieves the pressure. It brought out the introvert in me, I guess.
When quarantine is all over, what are you looking forward to doing?
Live music. I seriously want my concerts back.
What's your creative outlet?
I used to write poetry, but I haven't done that in a while. I like to read and listen to music.
What's your favorite thing in your apartment?
My cozy gray couch. I call it The Cloud.
What's your most unusual fear?
Ostriches. If I see one – even if it's just on TV – I'll scream.
What are you most passionate about right now?
Work (is that lame?). I'm really interested in putting more time into learning more about the claims side of what we do.
What's your dream vacation destination?
Switzerland. Every picture I've seen looks like a fairytale.
What's your favorite go-to karaoke song?
"Something to Talk About" by Bonnie Raitt.
If you could have dinner with anyone who is deceased, who would it be?
George Michael.
What's your favorite movie?
La La Land – I saw it three times in the theatre, and visited most of the film sites in California. It's a beautiful, life-changing film.