What was your major in college?
Accounting and finance at Curry College after attending Newton South High School.
What was your first job?
My father said, "You're 16 years old now — you're old enough to get a job." So, I got a job at Rosenfeld's Bagels in Newton Center, working one or two days a week. I always worked the Sunday rush – I'd be one of the kids bagging the bagels.
What was your first job out of college?
After college I jumped right into the insurance industry. I knew this was what I wanted to do. My father was in the business for a long time, and I wanted to continue my family legacy. I started out at Independent Claims Services, which is a large independent adjusting firm. My first boss, Paul McDonagh, was brilliant when it came to insurance. I worked there for 3 years, and managed to learn a great deal.
How did you start working at SMW?
Bruce Swerling would invite me to lunch at the Riverview Café and include Bryan Holtzman. Bruce would give us life advice, telling me what to study in college so that I may eventually get into the business. Unfortunately, Bruce passed while I was in college. So, I didn't know what would happen. I just knew that family was always important to Bruce, and that he wanted to keep that family connection at SMW. To this day, that means so much to me.
Who trained you at SMW?
Jeffrey did a lot of it, along with a good amount of sink or swim. I rode around with him for a while. They said it would be a year. I remember driving to VT for a big claim, and Jeffrey and I practiced our sales pitches for hours driving there. Then, about 3-4 weeks in, they told me I was ready to go.
What is it like working with family?
It's interesting. I enjoy it. Growing up, I was closer with my mother's side of the family, and the Swerling connection is on my father's side. In the beginning, it was like a reintroduction to family members. Over the past 7 years, I have grown so close to them. As they say: Blood is thicker than water. I talk to Diane and Bryan every day. I know if I ever have an issue, I can go to them and they will always have my back – even if they don't hesitate to tell me when I'm wrong. Even though it's a family business, nobody gives you anything here – you have to earn it.
What's your favorite part of the job?
I like helping people. I didn't know that I had that in me, but I do. When we get involved in a loss, the look of relief, hearing their gratitude – it makes it all worthwhile for me. Working on the submission of an insurance claim is such a foreign process to most people. Having a pro team behind you is necessary and a lot of people don't realize it. Once they do realize it, they come to appreciate that we're looking out for their best interest. It's a feel-good career.
What's the most challenging part?
What I do is very competitive. I love competing and having that edge, but it can also be very difficult. Every day is a job interview for me. I'm going to people's homes, explaining why they should use us as opposed to someone else. It can be hard sometimes.
What's the most memorable or most rewarding loss?
A Boston house fire in a prominent location is one I think about a lot. It was a very bad loss with extensive fire, smoke and water damage. The insured is such a wonderful person. I remember earning his trust and then overcoming all the different obstacles we faced. It was one of those claims that seemed straightforward at first, but it continued to grow, and so many hurdles emerged – code, rental unit, contractors. As a team, we really gained his trust. To have to go through a significant fire loss with his family, while his wife was traveling, managing their expectations and seeing them so ecstatic at the end – that was very gratifying. It was a claim where my personal involvement – and SMW's continuous presence – helped with various aspects.
What is your daily attire?
Dress shirt, dress pants, and a pair of dress shoes. I'm also a sneaker head. I like anything that's street fashion. Outside of work, I'm in sweats, a hoodie, and a pair of Jordans or Yeezys. I probably have more than 100 pairs of sneakers.
Tell us about one of your favorite days you've spent in the office.
The Burger Challenge. Jeffrey and I got in a fight over who could eat more burgers. So, I went to Burger King and got 40 burgers. I brought them in, and the contest was on. Jeffrey ate 12; I ate 11. He was the victor. (Editor's Note: Those who witnessed the contest remember it wasn't that close.)
What are your hobbies?
I like to go into the city. I like to relax with my fiancé and my dog Georgia – she's a Maltese. My fiancé wanted a small dog, and I wanted something bigger. She won that fight. I never thought I would love a small dog. But let me tell you – I wouldn't trade that dog for anything. I also like to golf, and play some lacrosse with friends in the summer.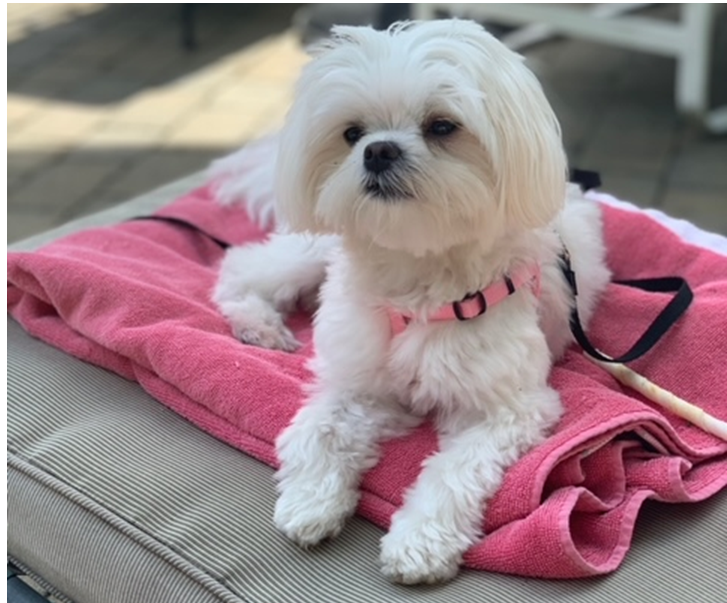 What is your favorite restaurant?
Uni in Boston. When I'm in MetroWest, I like the Capital Grille.
What's the last concert you attended?
I've been to so many shows. It has been a while because of Covid. Travis Scott at the Garden was probably the last one.
What's your favorite sports team?
I would probably have to put the Pats at #1, with the Celtics as a close second. I'm excited for the Cam Newton era. A little change can be good.
What's the worst trend you participated in?
I had an earring. When I played Pop Warner football in middle school all the cool kids had one. I spent a lot of time with long hair and tie-dye t-shirts – I grew up with the Dead and Phish.
How do you motivate others?
I'm a logical thinker, and I've found that logical thinking – or critical thinking – is a good way to motivate others. Others motivate me by continuing to push me and teach me. For our family, everything is about learning – doing things the right way. So, I've held onto that.
What would your best friends say is your best quality?
I like to think I have a good sense of humor. I like to make people laugh. If you're having a tough time, I will try to bring some levity to a situation. I think colleagues would say the same thing. We work in a very stressful environment. For clients, it's often the worst day of their lives when they first meet us. Being able to make people laugh can be crucial.
Name a time when you did the right thing and no one saw.
The other day, I went to a loss in Framingham. The homeowner was an elderly woman, and a tree struck her house. She wanted to hire me, but we quickly realized she was under-insured. Even though it wasn't an engagement we could take on, I walked through the process and tried to help her. I talked to the adjuster on the phone and made sure she got the policy limits without having to retain a public adjuster. Some other PAs might have taken advantage of the situation. But I wanted to help her from the side, without taking a cut. That helped her a lot.
What's your favorite vacation spot?
Nantucket.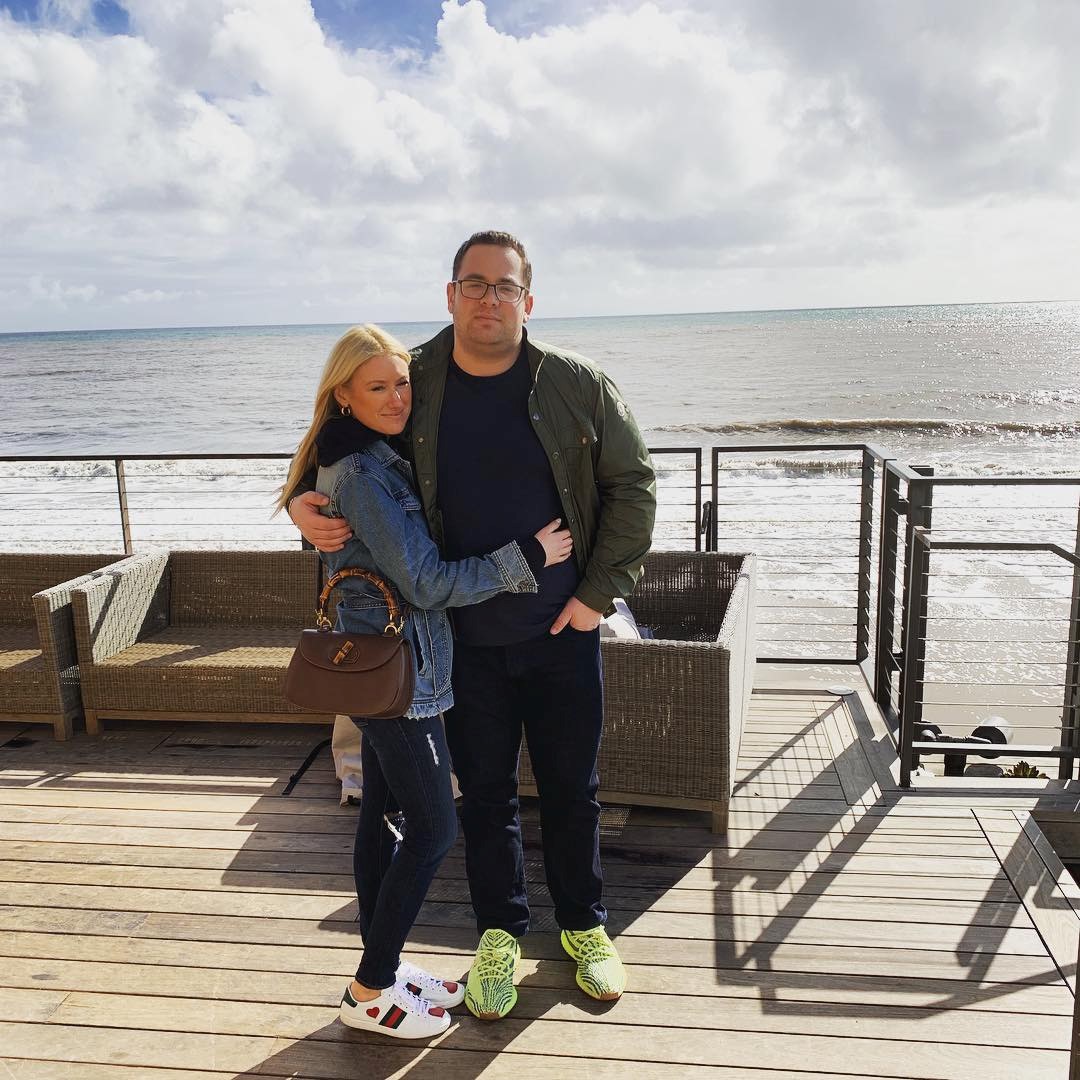 Favorite TV show?
South Park. It still makes me laugh.
Do you like Audio books or reading books?
I like to read. My favorite book is The Great Gatsby. That and 1984.
What's your favorite picture you've taken?
I have a picture on the wall of my office of my father and me. He passed when I was in high school and I don't have a ton of photos of him. That was us in our old kitchen.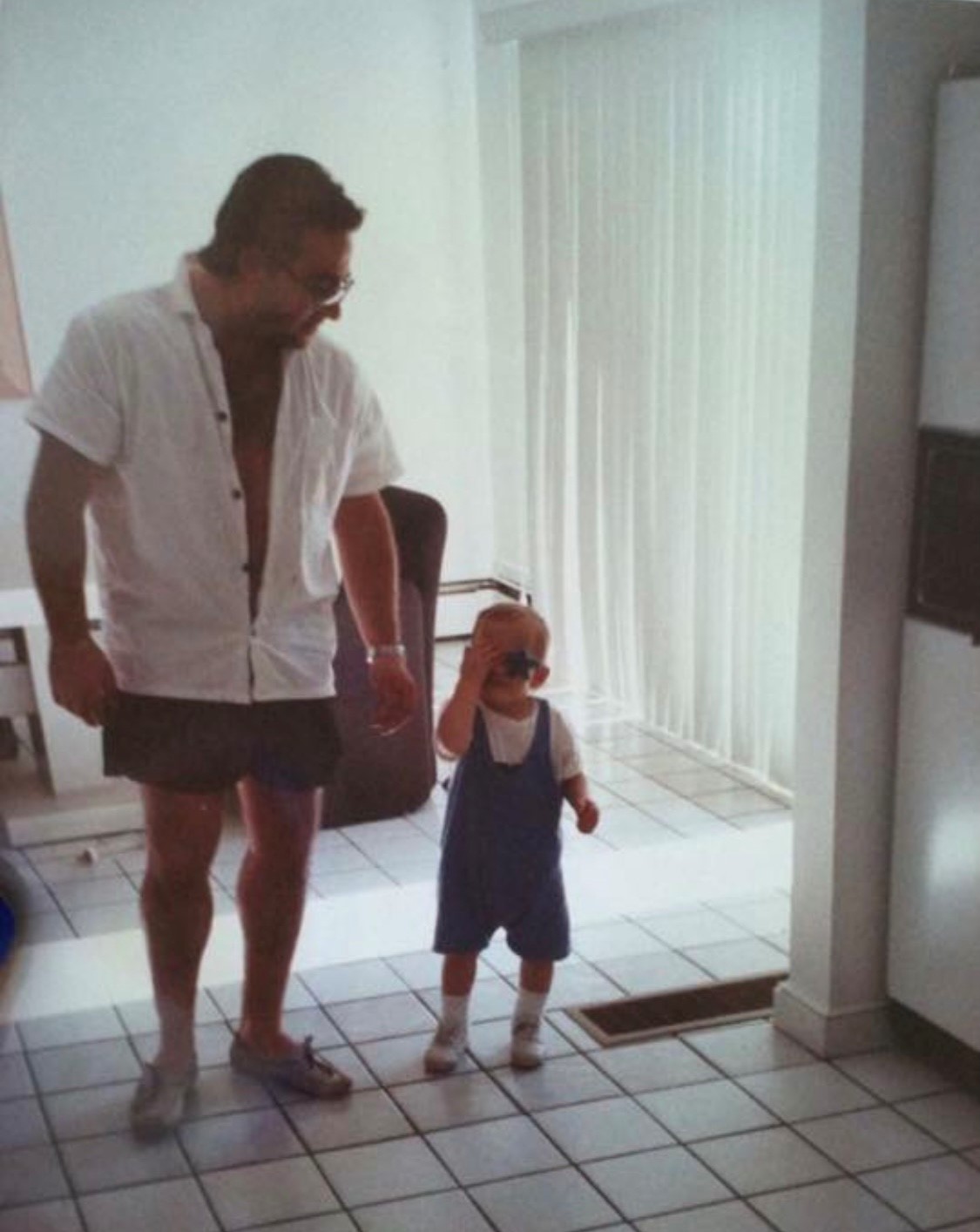 If you had a superpower what would it be?
Super strength, like the Hulk.
If you could pick a new first name what would it be?
I like Adam. I wouldn't change it.
Who is your celebrity crush?
Emily Ratajkowski.
How do you maintain a work life balance?
That's hard to do with my job. And I don't think I do it that well, to be honest. I wake up in the morning with my hair on fire, and I go to sleep with my hair on fire. That's the way it goes.
Have you ever had a brush with fame?
For our first trip together, I took my fiancé Lindsey to LA. The weather was terrible – it rained every day. We had a reservation at Nobu in Malibu. I was wearing bright yellow Yeezy shoes, which were the hottest things going at the time. After we sat down, Lindsey nodded to the next table because Kanye West was right there. I'm a huge fan. So, throughout the meal – the nicest one of our entire trip – I couldn't even talk to her. I was starstruck. When he stood to leave, I stuck my foot out and pointed down at my shoes. He saw them, walked over and thanked me for being a fan. He gave me a high five and left. I still can't believe that happened.