What was your major in college?
I have one more semester left to go at Bridgewater State University, majoring in psychology and minoring in sustainability.
What was your first job?
My first job was at Dairy Queen; I loved seeing people smile and eating all the free ice cream! Then I worked at a medical dispensary where I learned a ton, but the best part was the positive environment.  Following that, I joined my dad's construction company learning carpentry – mostly remodeling and building additions. Definitely one of my most challenging jobs, but that's what I loved most about it.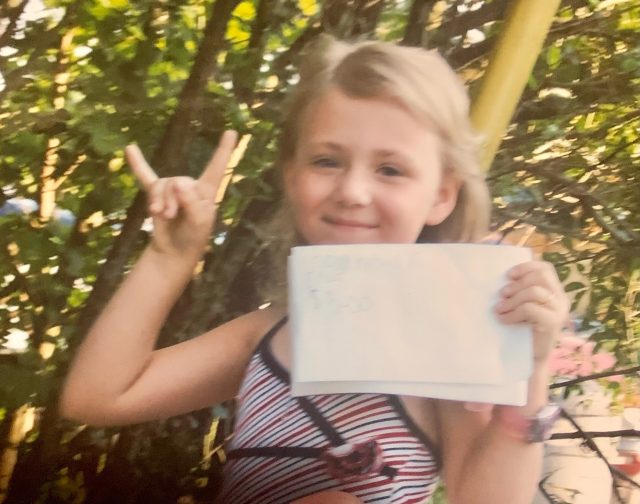 What interested you about this position when you were job seeking?
I was still in school and thinking about what to do with my degree. I knew I wanted to help people with trauma and dealing with traumatic events. My uncle was explaining the job to me and I could see being able to actively make a difference in a tangible way. I generally like going into situations with a little bit of danger, and I'm used to working in harsh conditions. I like encountering new things and problem solving, not being stuck at a desk 24/7.
Who at SMW trained you?
Dayle (Swerling Burke) and Jenn (Jennings) – I'm learning so much every day from both of them. I hope to be just like them one day. (Note from Dayle: Colleen jumped right into the fire since we were so busy when she was hired, and has been doing an excellent job.)
What's your favorite part of the job?
Seeing people coming together because of an adverse situation. The supportive environment overall, within the company and out in the field.
What's the most challenging part?
The unpredictability of it; trying to wrap my head around things.
What's the most memorable or most rewarding loss you've worked on?
We worked on a crazy house in Whitinsville – it was a massive historical Victorian and full of so many unique items which held a lot of memories for the family and community. One of the homeowners was the theatre director for the town, so lots of neighborhood kids used to go to the house and were very sad when the loss happened. The community was very involved in that one.
And the losses we handled at the offices in Overlook Medical Park in NH – Jenn described it as being similar to a film set, and this was the first time I drove up to the site and felt like that. There were so many vendors and different types of people there; I liked working with everyone as a team to figure out how to tackle it.
What are your hobbies?
I love yoga. When Covid trapped us in our houses, I got into it by watching Yoga with Adrienne on YouTube but have recently started going to hot yoga classes. I spend a lot of my spare time exploring spirituality and mindfulness. I'm very interested in energy work and it's a goal of mine to be reiki certified. I love reading, especially sci-fi/fantasy books. A recent favorite of mine is The Four Agreements by Don Miguel Ruiz.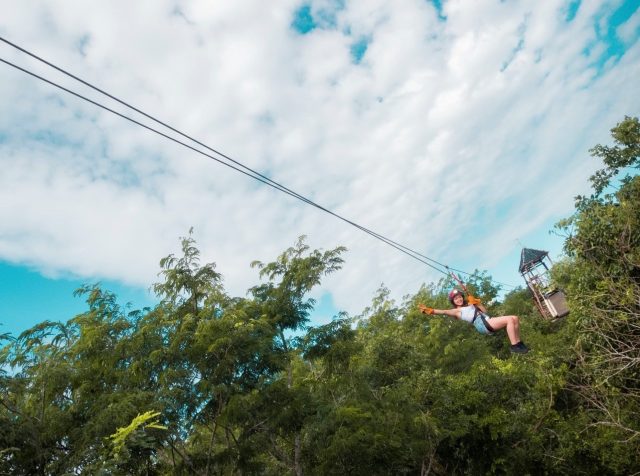 What's your favorite sports team?
Navarro College Cheerleaders
What was the last concert you went to?
REO Speedwagon & Styx.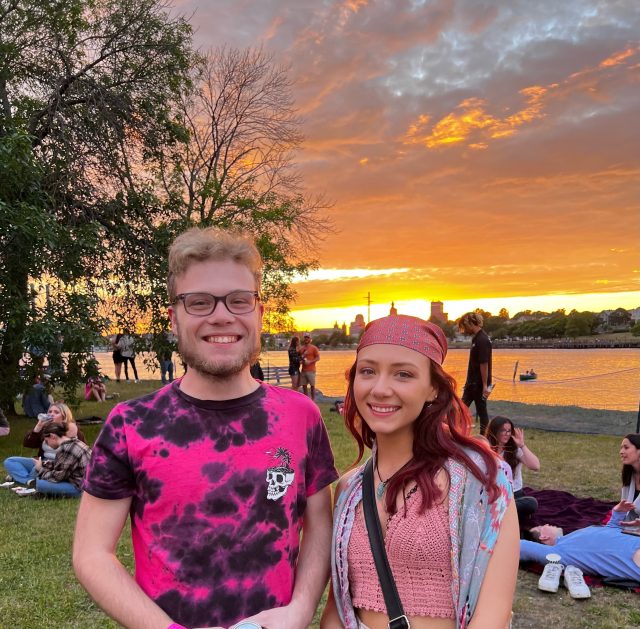 Favorite food / restaurant?
Pasta from Johnny Macaroni's – they're in Bridgewater.
What's the worst fashion trend you participated in?
Flair PINK yoga pants with Ugg boots. I also went through a phase where I solely shopped at Hot Topic and my wardrobe consisted mainly of graphic band t-shirts and skinny jeans.
How do you motivate others? How do others motivate you?
Words of affirmation, encouragement, recognition and being a reliable support system.
What would your best friends say is your best quality? What would colleagues say is your best quality?
I think my friends would say I'm caring and thoughtful.  My colleagues would say I'm conscientious and eager to learn.
Name a time when you did the right thing and no one saw.
I ubered a woman home from the train station after her boyfriend left her stranded.
Favorite vacation spot?
No real favorites yet, but I'd like to go to Ireland and really anywhere in Europe.
What is your daily attire?
When not at work, you can find me in baggy jeans or sweatpants with a crop top.
Favorite TV show?
Game of Thrones.
What's your favorite picture you've taken?
A picture I took of the sunset in Vernon, Vermont.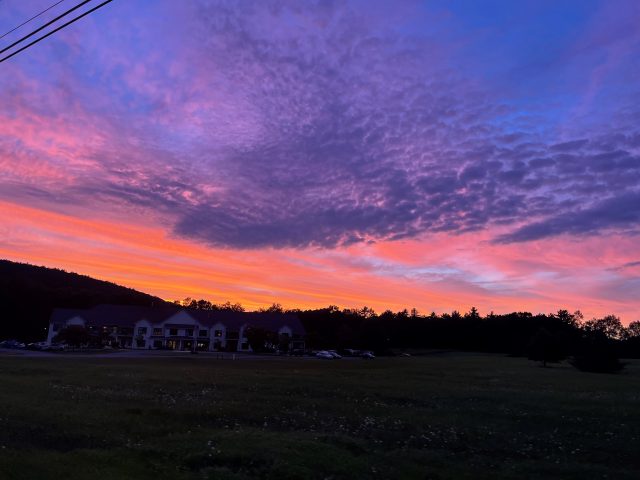 If you could have any superpower, what would it be?
Teleportation.
If you could pick a new first name, what would it be?
Alex/Sam- I've always wanted a name that's gender neutral and that has multiple nicknames/variations.
Who is your celebrity crush?
Hayley Williams.
How do you maintain a work life balance?
Taking care of myself and making sure I do yoga at the end of the day.  Adding in school, it was kind of rough last semester, but I mainly focused on work during the day and then schoolwork on the weekends.